Ebony Magazine's Couple of the Year 2012
Rufus and Jenny Triplett are changing the game in every way possible. Not only are they one of very few professional husband and wife teams who do just about everything together, they have survived over 25 years of marriage and parenting being attached at the hip. As serial entrepreneurs, they also are celebrating 10 years in their media business.

Rufus Triplett, Jr., originally from Flint, Michigan, is a talented singer, songwriter and producer. He co-wrote, produced and toured for the platinum group Ready for the World in the late 80's. He chose to broaden his horizons in the Marine Corps where he went to school for Culinary Arts. After relocating to Atlanta in the early 90's he found a love for computers and has become a technology geek. Not only can he build them from scratch but he has become the "go to" guy for all of his family members.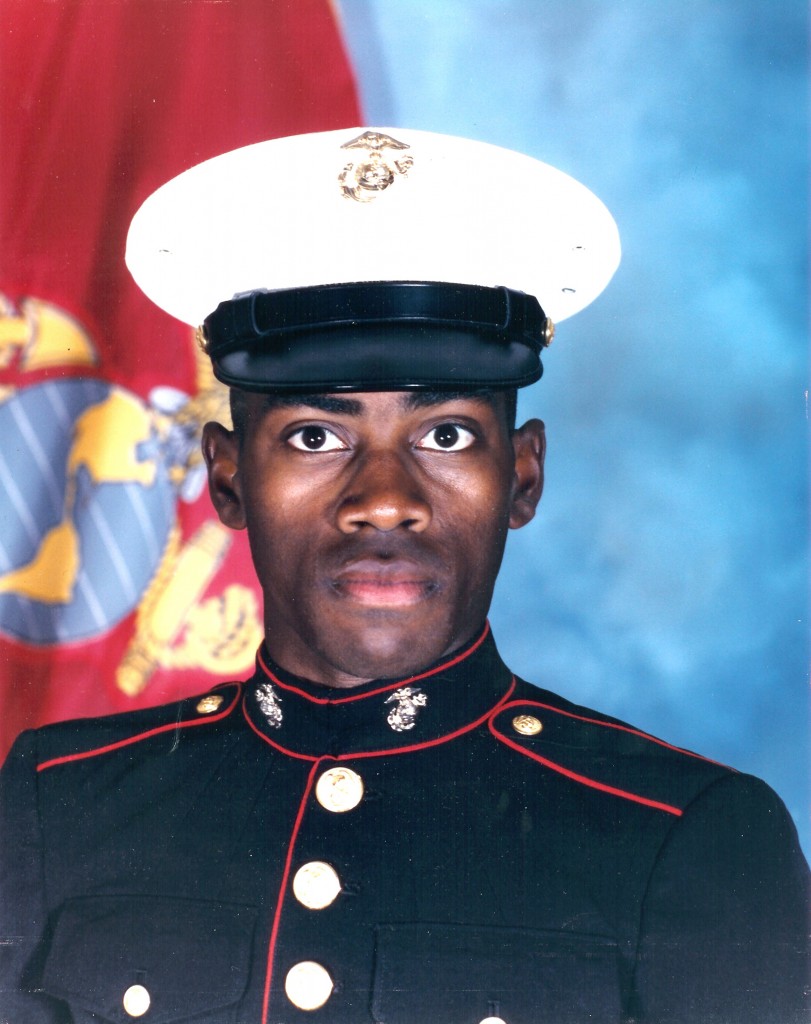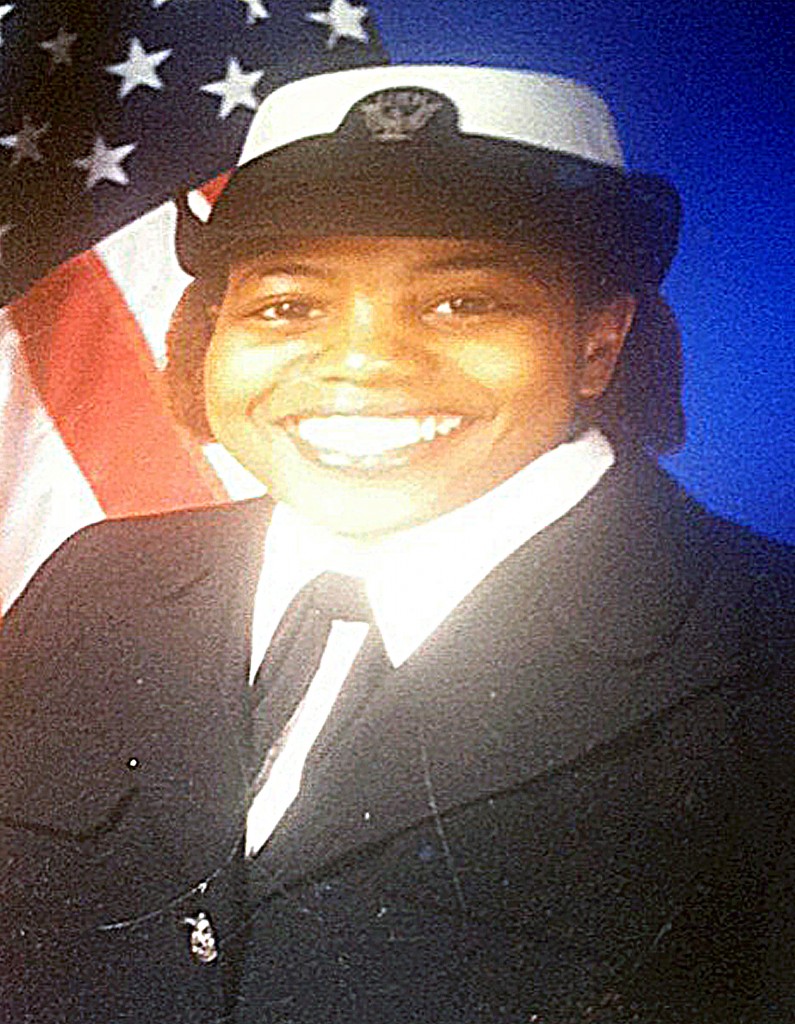 Jenny Triplett, originally from Saginaw, Michigan, always aspired for a career in media. Starting out as an intern at a radio station, she established a relationship with several entertainers and Ready for the World where she went on to head their marketing outreach team. Jenny also chose to explore the military where she earned an LMET (Leadership, Management, Education & Training) Certification, one of the highest certifications from the military, and gained a wealth of knowledge and experience during her time in the United States Navy. After marrying Rufus and relocating to Atlanta, she headed her own entertainment company for over 14 years. Their flourishing company was halted during the time Jenny dealt with a legal issue and a brief period of incarceration. The Triplett's do not consider that a dark period in their lives because their marriage grew stronger and they bonded to the point where their relationship became unshakeable. CLICK HERE TO VISIT SURVIVING MARRIAGE FACEBOOK PAGE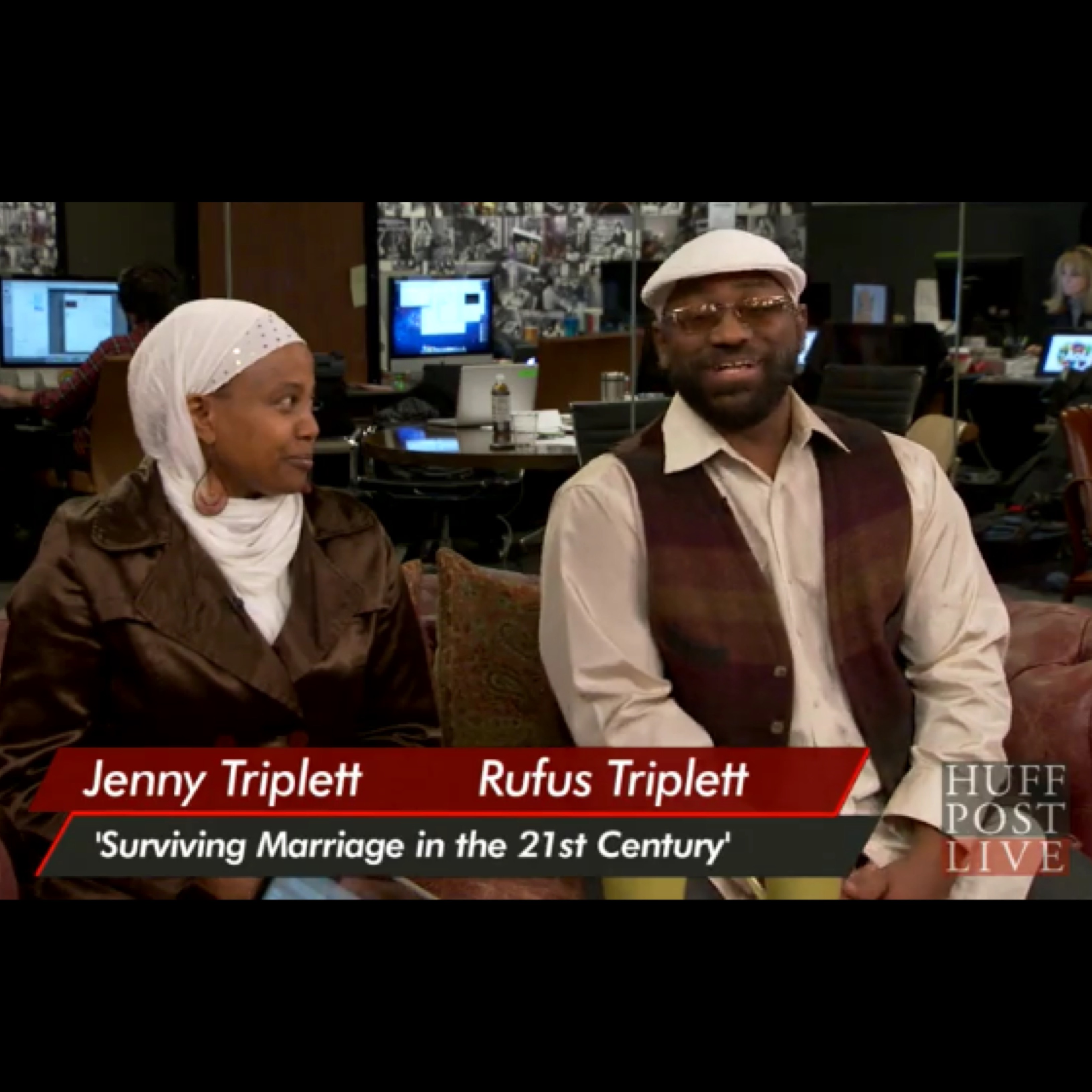 The Triplett's now own Dawah International, LLC, a multimedia company, which publishes Prisonworld Magazine and are co-hosts of their own weekly radio show, the Prisonworld Radio Hour which airs in podcast and streams in syndication to several outlets which includes tunein and iTunes. They also have a two successful blogs and are requested speakers for corporate functions, wellness retreats, webinars/teleseminars, couples workshops, correctional facilities, non-profit organizations, schools, colleges and universities, radio shows and print magazines.
CLICK HERE to see HuffPost Live Video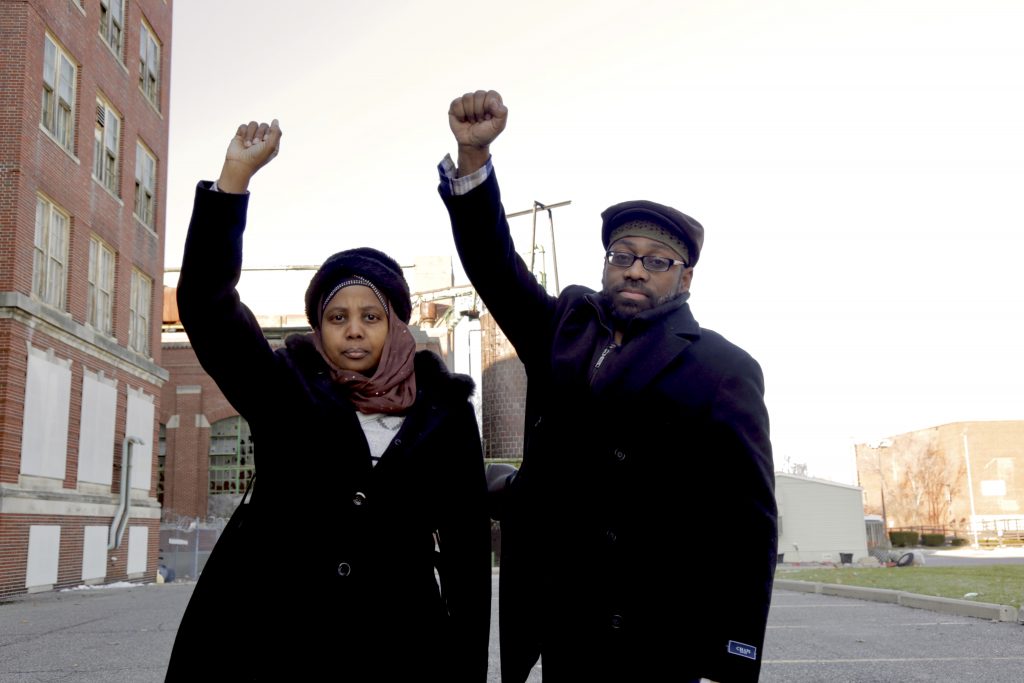 Being parents of three boys, Michael, 27 (recently deceased), Mosi, 25 and Miles 23, they know the trial and tribulations of not only raising children, but African-American men who could end up as stereotypes. They are passionate about family and detouring young men and women from the criminal justice system. Some of the subjects they speak about are dysfunctional families, substance abuse, entrepreneurship, marriage & relationships, self-conscious addictions, incarceration, stereotypes, social media influence, domestic violence & toxic relationships and the list goes on.
"Rufus & Jenny are like my own children, smart and talented and real. May God Bless them."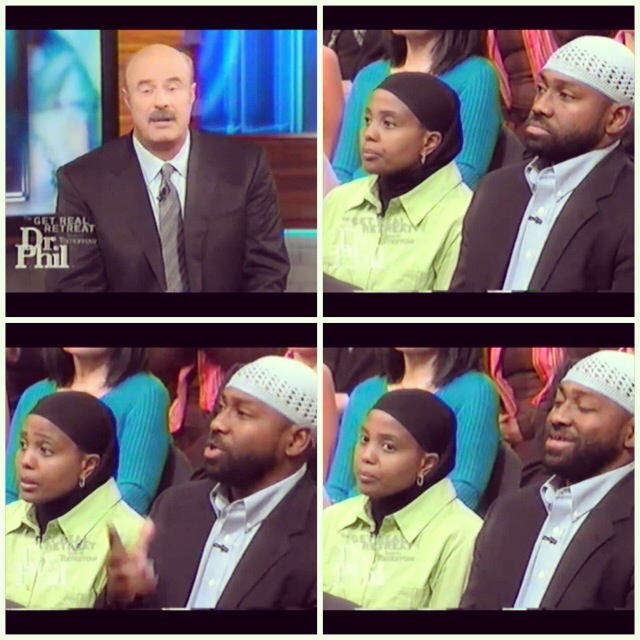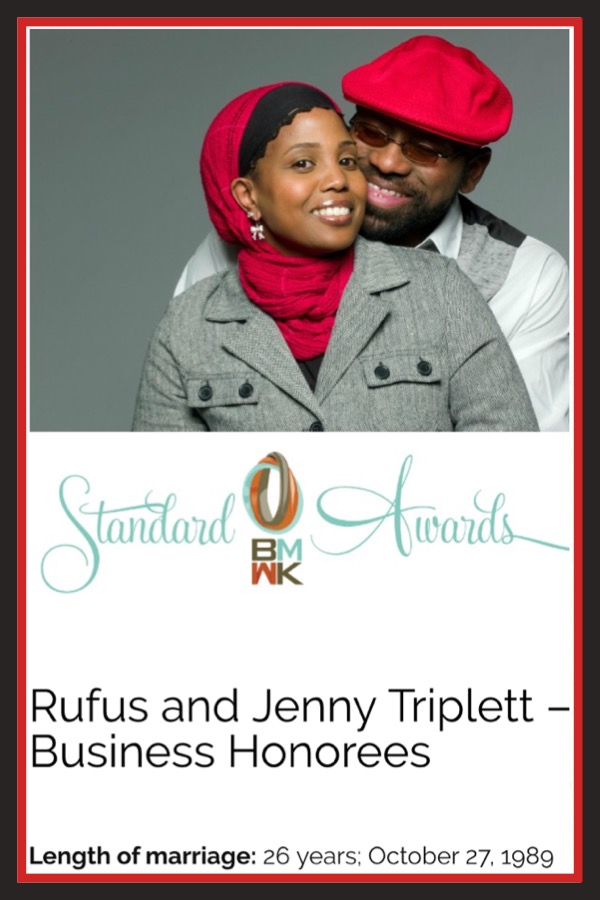 The Triplett's have established themselves as media personalities. Their appearances on Family Court with Judge Penny and Dr. Phil garnered rave reviews as to their parenting philosophies. 2013 started with requests to appear on Huff Post Live which was well received by the producers and viewers of the show and has earned them the label of "Marriage Experts." Jenny's appearance on The Mike & Juliet Morning show was phenomenal as she gave The Real Housewives of Atlanta a little wisdom. The Triplett's were invited to the Ricki Lake Show as Social Media Influencers as their KLOUT score hovers around the mid-70's, have co-hosted Twitter chats for The Ricki Lake Show (#friendsofricki), (#dadchat) and recently profiled on Mashable as a Social Media Power Couple. The Triplett's appeared in REDBOOK Magazine as "marriage tipsters" for those who married young and are still surviving and provided home ownership tips in a two page feature in Black Enterprise Magazine. The Triplett's also appear as a couple on CNN and HLN shows commenting on current hot topics. They have a featured parenting column on The Good Men Project  and are growing their audience via FACEBOOK LIVE! Jenny is a featured blogger for the Huffington Post and has provided comments for CNN, NY Magazine, Ebony Magazine, MSN.com, The Huffington Post, The LA Times, Reuters, The American Prospect Magazine, Google News, Loop21, USA Today, and a host of other magazine and radio shows.
Save
Save
Save
Save
Now adding self-published co-authors and Amazon Best Sellers to their long list of accomplishments, Surviving Marriage In The 21st Century: 13 Easy Tips that Can Help You Get to 20 years and Beyond, released February 2013, is sparking the much needed conversation about marriage and that tips needed to survive the foundation and institution of the family that it has always been. Surviving Parenting in the 21st Century - Have You Seen My Innocence, released November 2015 is a hilarious recounting of the Triplett's journey in raising three boys and a playbook to help hurdle the challenges of being a mom and a dad.
Mr. & Mrs. Triplett have traveled extensively and seem to draw attention wherever they appear. With their young look and laid back personalities, they are never far from an intelligent
conversation. Their creative talents have caused them to branch into television production via their YOUTUBE Channel. The combination of strong story writing and production skills of Jenny and equally as strong songwriting and production skills of Rufus could only be a match made in heaven. RufusandJennyTV will offer humorous videos which is reflective of the Triplett's personalities. Season One of their TV Show, Lifestyles with Rufus and Jenny Triplett aired on Atlanta's AIBTV and is now available on Amazon. Season Two will be airing on the Really Cool Humans Network.

"The Tripletts gave me hope"
Anyone dealing with inmates has to have a tough demeanor. The Triplett's like to take the non-judgmental and forgiveness approach with their work. Dealing with educating inmates and their families brings great satisfaction to the couple knowing they are a part of improving someone's life. When asked the question what would make you start a magazine like this, the owners respond intelligently "We hope to bring new and different ideas to the multimedia game as well as enlighten views and perceptions of an uninformed and forgotten society." Their constant drive and dedication to thwart mass incarceration was recognized by President Obama.